Navaratri
eight

Mahagauri

one

Shailaputri

six

Katyayani

three

Chandraghanta

five

Skandamata

seven

Kalaratri

four

Kushmanda

nine

Siddhidatri

two

Brahmacharini
Navaratri is an important Hindu holiday observed for 9 nights and 10 days. During Navaratri the nine forms of goddess Durga are worshipped:
Shailaputri

Brahmacharini

Chandraghanta

Kushmanda

Skandamata

Katyayani

Kalaratri

Mahagauri

Siddhidatri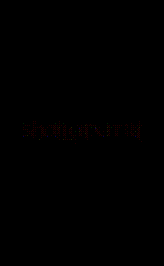 Navdurga (the nine Durgas)
Navaratri is celebrated four times a year. As per Mahakala Samhita they are:
Ashada Gupta Navaratri (June-July);

Ashwin Navaratri, or Shardiya Navaratri, or Maha Navaratri (September-October);

Magh Gupta Navaratri (January-February);

Vasantha Navaratri or Chaitra Navaratri (March-April);
Of these, the Sharada Navaratri of the month of Puratashi and the Vasantha Navaratri of the Vasantha kala are very important. If you refer to the agni purana, then it is said that the Puratashi and Panguni (in Tamil months) i.e. Asvin and Chaitra are like the two jaws of Lord Yama. If one wants to escape the mouth of Yama, then one should celebrate Navaratri on these two occasions. A similar analogy is presented in the Devi Bhagavatam. Devi Bhagavatam also talks in detail on how one should observe fasts, and how one should meditate/work on these days. According to legend, Durga sat on the tip of a needle for nine days, doing a severe penance to destroy the evil Asura Mahisha. On the first three days, she meditated as Herself, the next three days as Mahalakshmi and the last three days as Sarasvati. This signifies progression from tamsik, to rajasik, to satvik and eventually obtaining liberation. The tenth day during Sharada Navaratri is called vijayadashami to signify the victory on the day of dashami. It is, however, a long tradition that one reads the Devi-Bhagavatam or the Devi Mahatmyam (Durga Saptasati, 700 verses on Durga) during this period. Devi Bhagavatam notes that Rama meditated and fasted for nine days after Sita was kidnapped by Ravana. There are numerous such incidents on how people's wishes were granted.
The other two Navratri's are known as Gupt Navratri meant for Sadhaks and performing special powerful tantrik rituals.
Ashad Navaratri, also known as Gupta Navratri or Varahi Navaratri, is a 9-day festival dedicated to Goddess Varahi Devi. It is observed in Shukla Paksha of Ashad month. These are very auspicious days for the tantriks, sadhaks, for sadhana and also for any other specific tantrik pooja to resolve the materialistic problems. By keeping fasts, chanting shlokas and mantras, the devotees show their regard for the Goddess. It is believed that during Navratri, the Goddess promptly heeds to devotees and fulfill wishes. She is worshiped in the three forms of the divine femininity, as the remover of vices, as the bestower of wealth and prosperity and as the Goddess of wisdom.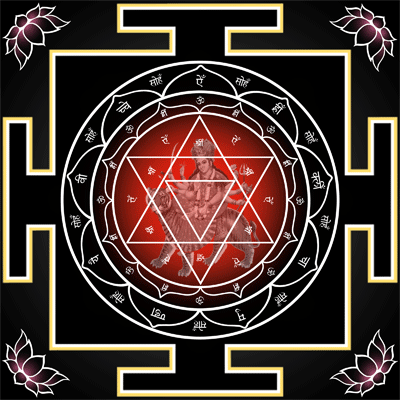 Navaratri Festivals List
Day 1 - Ghatasthapana, Shailaputri Puja

Day 2 - Brahmacharini Puja

Day 3 - Chandraghanta Puja

Day 4 - Kushmanda Puja

Day 5 - Upang Lalita Vrat, Skandamata Puja

Day 6 - Katyayani Puja

Day 7 - Maha Saptami, Kalaratri Puja

Day 8 - Mahashtami, Durgashtami, Kumari Puja, Mahagauri Puja

Day 9 - Maha Navami, Navami Homam, Siddhidatri Puja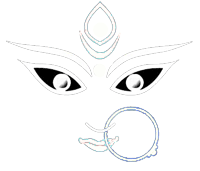 Chandi Homam
There are numerous rites and traditions observed during the Navaratris. Rituals that vary from region to region. One of the most important of these is Chandi Homam.
Chandi is like a road roller. She creates a path if there is none, moves slumber to action, gives inspirations and holds hands till the end. She is Mahakali, Mahalakshmi and Mahasarasvati, all in one.
Chandi Homam is a worship of Goddes Durga as the Mother of the Universe (it is considered an amalgamation of three deities, namely, Maha Kali, Maha Lakshmi and Maha Sarasvati).
The purpose of the Chandi Homam is to remove any obstacles or blockages in growth – both internally and externally – for a person or a group of people. Chandi Homa is very useful for getting success, wealth, prosperity, fame, removal of fear, health, longevity, fulfilling of desires, food, progeny, strength, removing ailments, removing danger etc.
Benefits of Chandi Homam
Achieving success in all endeavors: examination, job, etc.

Success in business ventures and professions and to overcome problems in business.

Attainment of health and longevity, curing physical disabilities, severe infliction's and mental disorder.

Begetting progeny (children) and also preventing deformities and pregnancy related problems.

Accomplishment in performing arts.

To ward off malevolent planetary influences and ill effects of sorcery and witchcraft.

To resolve Jathaka Dosha and Vastu Dosha.

Performing this Homa once a year, bestows you with the power and supremacy to fulfill and accomplish success in your life span.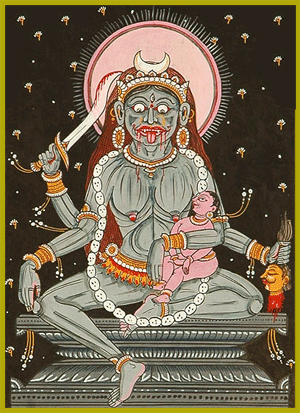 ---