Shabar mantra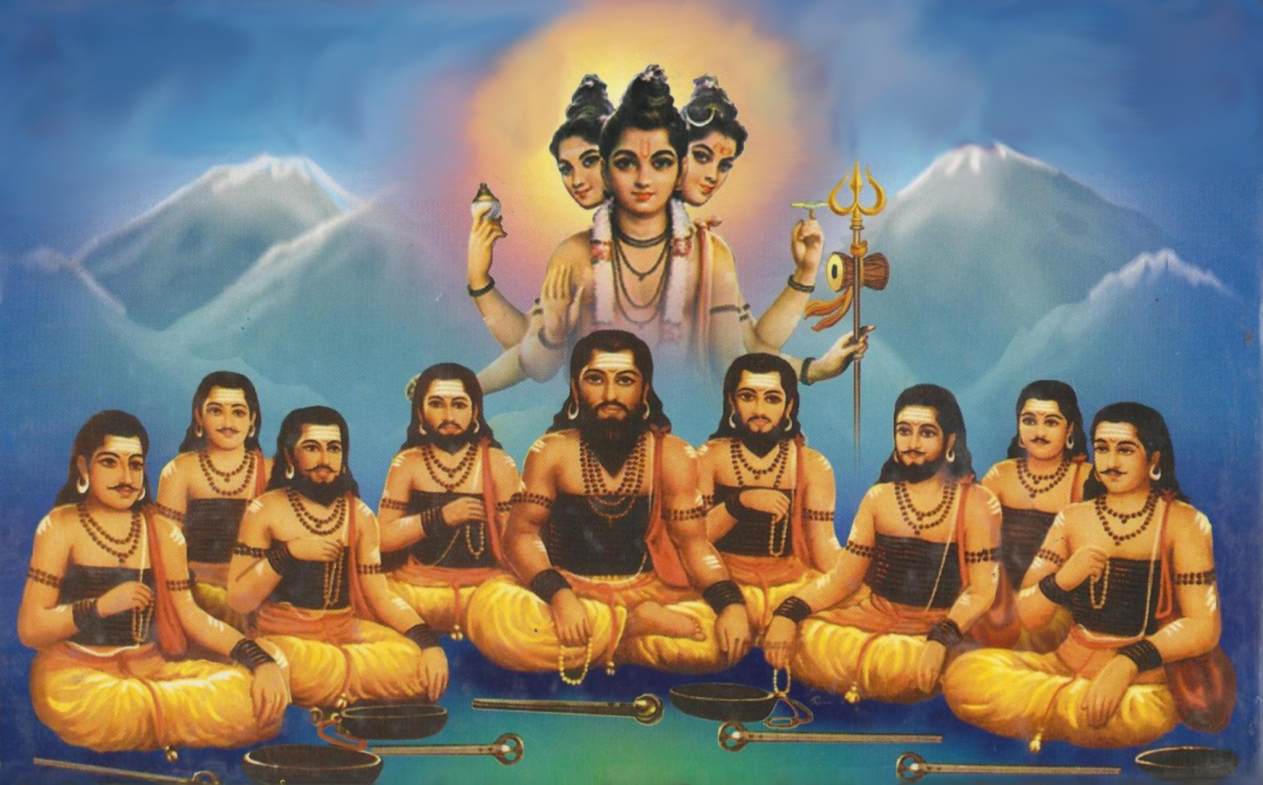 Shabar mantras are mantras pronounced in the languages ​​and dialects of India rather than in the traditional language of yoga, Sanskrit. These mantras were mainly prepared by Nath Sampradaya and Indian tribal peoples. Unlike many of his Sanskrit cousins, the Shabar Mantras are not sung by the energy of their sound vibrations, but by their meaning in the local language, though sometimes the words used in them are such that the mantras seem completely devoid of meaning. In most cases they do not require any kind of purity, fixed ritual, correct grammar etc. Shabar Mantras are extremely powerful because they do not have Keelak. Keelak means block, limit. It seals the power of a Mantra and can only be unlocked after completing a certain number of chants. Since the Shabar Mantras do not have a Keelak, the Mantras begin to show their power from the first Mala. Many immediately feel this wave of energy feeling overwhelmed and feeling a strong fear. For their enormous power the Shabar Mantras are not suitable for everyone but only for spiritually advanced devotees.
The most famous and most powerful Shabar Mantra was originally revealed to Parvati by Shiva, the embodiment of all knowledge and power. While giving the Mantra, Shiva also highlights the final benefits of this mantra and states that this is one of the most powerful mantras. Later, Guru Gorakhnath perceived this mantra and revealed it to the masses for their benefit.
Below are some examples of these mantras.
Nath Sampradaya:
सत्य नाम् आदेश् गुरु क ॐ गुरु गोरख्नथय नमः
Satya Nām Ādeś Guru Ka Oṁ Guru Gorakhnathaya Namaḥ
ॐ ह्रीं श्रीं गों, गोरख्शनथाय विद्महे
सुन्य पुत्राय धीमहि तन्नो, गोरख्श निरन्जनः प्रचोदयात्
ॐ ह्रीं श्रीं गों, हुं फत् स्वाहा
ॐ ह्रीं श्रीं गों, गोरख्श हुं फत् स्वाहा
ॐ ह्रीं श्रीं गों गोरख्श, निरन्जनात्मने हुं फत् स्वाहा
Oṁ Hrīṃ Śrīṃ Goṃ, Gorakhśanathāya vidmahe
Sunya putrāya dhīmahi tanno, Gorakhśa Niranjanaḥ pracodayāt
Oṁ Hrīṃ Śrīṃ Goṃ, Huṃ Phat Svāhā
Oṁ Hrīṃ Śrīṃ Goṃ, Gorakhśa Huṃ Phat Svāhā
Oṁ Hrīṃ Śrīṃ Goṃ Gorakhśa, Niranjanātmane Huṃ Phat Svāhā
Kali:
हे माँ काली ।
कलकत्ते वाली तेरे दवार खडा एक् स्वाली
मेरी माँ ज्योतां वाली
मेरी अधूरी अभिलाषा तेरे बिन नहीं पूरि होने वाली
कृपा दृष्टि रखो आशा पूरि करो ।
तेरा पुजारि करे वन्दना सच्चे मन से
सब दुःख हरो सब संकट हरो इच्छायँ मेरी सब पुरी करो तुम् ।
हे माँ ज्योतां वली माँ कलकत्ता वाली ।
He mām̐ kālī |
Kalakatte vālī tere davāra khaḍā ek svālī
Merī mām̐ jyotāṃ vālī
Merī adhūrī abhilāṣā tere bina nahīṃ pūri hone vālī
Kṛpā dṛṣṭi rakho āśā pūri karo |
Terā pujāri kare vandanā sacce mana se
Saba duḥkha haro saba saṃkaṭa haro icchāyam̐ merī saba purī karo tum |
He mām̐ jyotāṃ valī mām̐ kalakattā vālī |
Sarasvati:
सरस्वती गाडी सुन्न का दीया रुपे की बाती गुण बाती बाती.
अङ्कीनी, डङ्कीनी, शङ्खिनी, जादू टौना मेरी भवानी इसी घडी यहाँ से निकल जाय,
मेरी आन मेरे गुरू की आन ईश्वर गौरा पार्वती महादेव की दुहाऽई.
Sarasvatī gāḍī sunna kā dīyā rupe kī bātī guṇa bātī bātī.
Aṅkīnī, ḍaṅkīnī, śaṅkhinī, jādū ṭaunā merī bhavānī isī ghaḍī yahām̐ se nikala jāya,
merī āna mere gurū kī āna īśvara gaurā pārvatī mahādeva kī duhā'ī.
Durga:
Om Ath Bhuji Ambika Ek Naam Omkar Khat Darshan Tribhuvan Mein Panch Pandava Saat Deep Chaar Khoont Nau Khand Mein Chnada Suraj Do Praman Haath Jodh Binti Karoon Mam Karoo Kalyan.
Dand Bhuj-Dand, Prachand No Khand.
Pragat Devi! Tuhi Jhundan Ke Jhund.
Khagar Dikhaa Khappar Liyan, Khadi Kaalakaa.
Taagad De Mastang, Tilak Maagar De Mastang.
Cholaa Jari Kaa Phagad Deefu, Gale Ful Maal,
Jai Jai Jay Ant. Jai Aadi Shakti. Jai Kaalaka Khapar-Dhani.
Jai Machkut Chhandani Dev. Jai Jai Mahiraa, Jai Mardini.
Jai Jai Choon Moond Bhandaasur-Khandani,
Jai Rakta Beej Bidaal-Bihandini.
Jai Nishumbh Ko Dalani, Jai Shiv Raajeshwari.
Amrit-Yagya Dhaagi-Dhrat, Dravad Dravadani.
Bad Ravi Dar-Darani Om Om Om.
---