Maha Shivaratri
The great night of Shiva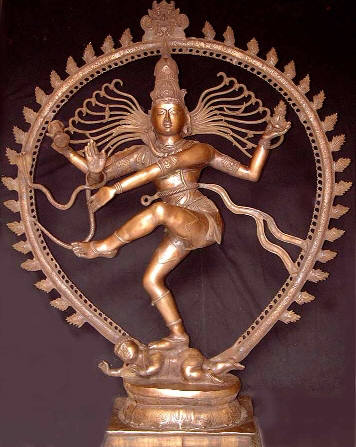 Maha Shivaratri is the great celebration of the union in marriage between Shiva and Shakti and also the night of Shiva's cosmic dance, Tandava. The appearance on Earth of Shiva in the form of Linga is also celebrated.
A day and specially a night dedicated to spirituality, meditation, prayer and fasting.
in each month of the Hindu calendar, on the 14th day of the waning moon, the day before the new moon (Amavasya), there is a night dedicated to Shiva (Masik Shivaratri). The late winter Shivaratri (in the month of Magha, February / March) is known as Maha Shivaratri and is celebrated throughout the Hindu universe. Puja sounds and mantra melodies echo in every sacred place. The most used mantras are the Panchakshari mantra (Om namah shivaya) and the Maha Mrityunjaya mantra.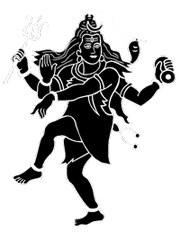 Dates
2015 tue 17 feb
2016 mon 7 mar
2017 fri 24 feb
2018 wed14 feb
2019 mon 4 mar
2020 fri 21 feb
2021 thu 11 mar
2022 mon 28 feb
2023 sat 18 feb
2024 fri 8 mar
2025 wed 26 feb
ॐ त्रियम्बकं यजामहे सुगन्धिं पुष्टिवर्धनं
उर्वारुकमिव बन्धनान् मृत्योर्मोक्षिय मामृतात्
Om triyambakaṃ yajāmahe sugandhiṃ puṣṭivardhanaṃ
urvārukamiva bandhanān mṛtyormokṣiya māmṛtāt
Om. We worship The Three-Eyed Lord Shiva who is fragrant and who increasingly nourishes the devotees.
Worshipping him may we be liberated from death for the sake of immortality just as the ripe cucumber easily separates itself from the binding stalk.
ॐ नमः शिवाय
Om Namaḥ Śivāya
Panchakshari Mantra and Sadhana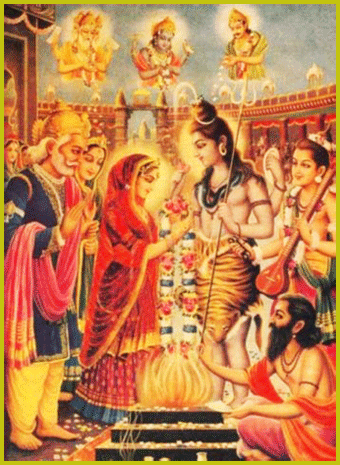 ---