---
वेदा न लोका न सुरा न यज्ञा वर्णाश्रमो नैव कुलं न जातिः ।
न धूममार्गो न च दीप्तिमार्गो ब्रह्मैकरूपं परमार्थतत्त्वम् ।।
vedā na lokā na surā na yaj˝ā varṇāśramo naiva kulaṃ na jātiḥ
na dhūmamārgo na ca dīptimārgo brahmaikarūpaṃ paramārthatattvam
Non ci sono mondi, non ci sono sacre scritture, Dei, religioni, sacrifici,
non ci sono classi, trib¨ di famiglia, nazionalitÓ,
non c'Ŕ alcun sentiero oscuro nÚ alcun sentiero luminoso.
C'Ŕ solo la pi¨ alta VeritÓ, il Brahman Assoluto.
There are no worlds, no Vedas, no Devas, no sacrifices,
no castes, no family tribes, no nationalities,
no smoke-path, no shining-path.
There is only the highest Truth, the Absolute Brahman.
(Avadhut Gita)
---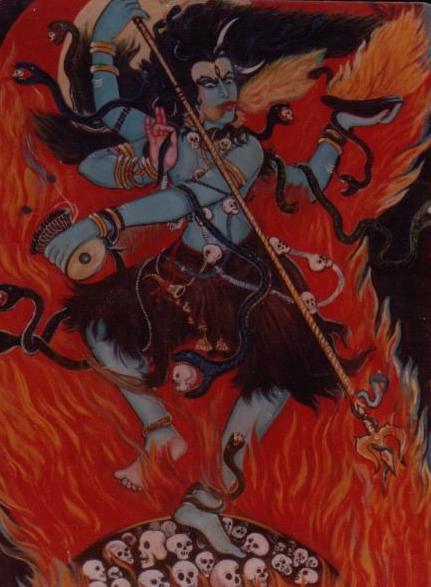 Sostieni questo sito!
Se hai trovato utili le informazioni ed il materiale messo a disposizione gratuitamente su questo sito, se ritieni che sia possibile aiutarci affinchÚ il sito resti in vita, sempre aggiornato, senza pubblicitÓ. Se vuoi fare un'offerta per l'Aghori Ashram di Omkareshwar. Se desideri contribuire, puoi farlo liberamente usando il sistema di donazioni di PayPal.
Grazie.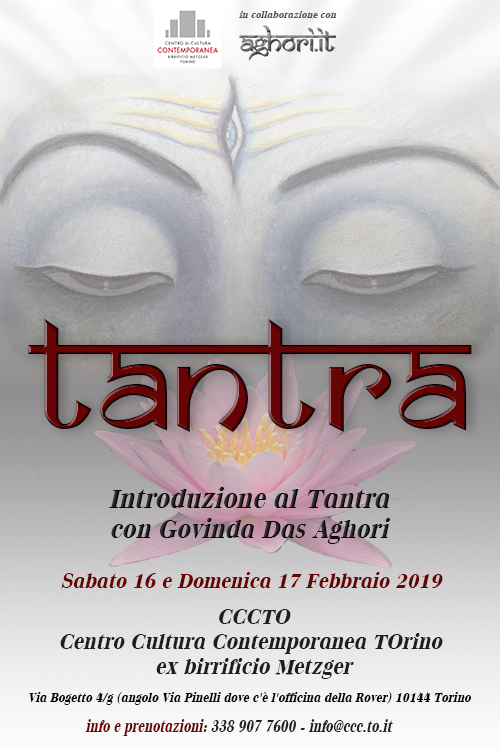 ---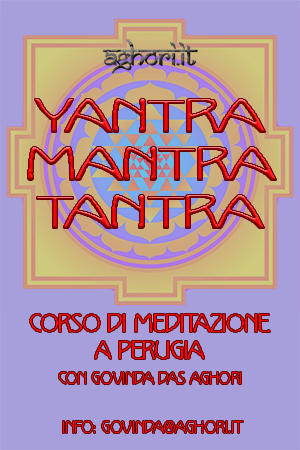 ---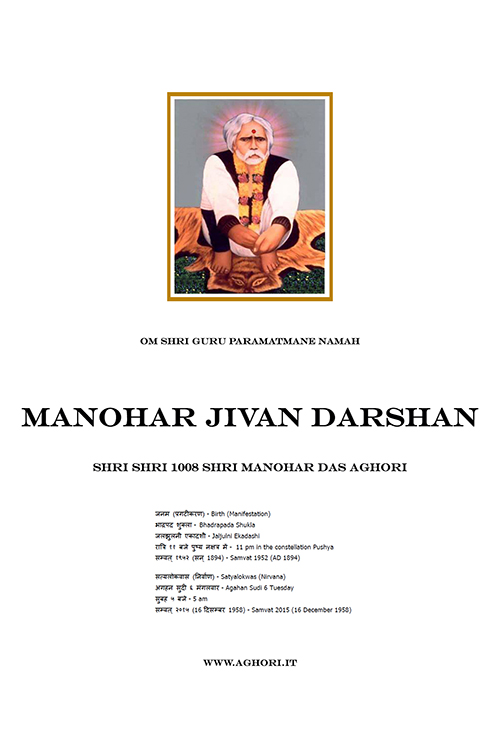 Manohar Jivan Darshan
Questo libro Ŕ il lavoro di pulizia fatto su delle fotocopie di un libro originale,
ormai introvabile, recuperato da Radhika Dasi Aghori.
Alcune parti del libro non erano ben leggibili rendendo cosý necessario un restauro.
In ricordo di Baba Manohar Das Ji guru di Baba Kishan Das Aghori.
This book is the cleaning job done on photocopies of an original book,
which is now unavailable, recovered by Radhika Dasi Aghori.
Some parts of the book were not clearly legible, so restoring needed.
In memory of Baba Manohar Das Ji guru of Baba Kishan Das Aghori.
Jay Gurudev
PDF:
Capitoli 1\3 - Capitoli 4\6 - Capitoli 7\9 - Capitoli 10\12 - Capitoli 13\15 - Capitoli 16\18
Sansmarana (Memorie) 1\19 - Sansmarana 20\41 - Uttarādhikārī Kand
---
Tutti gli Yantra pubblicati in questo sito in un unico libro in pdf
All Yantras published on this site in one single book in pdf
---
video news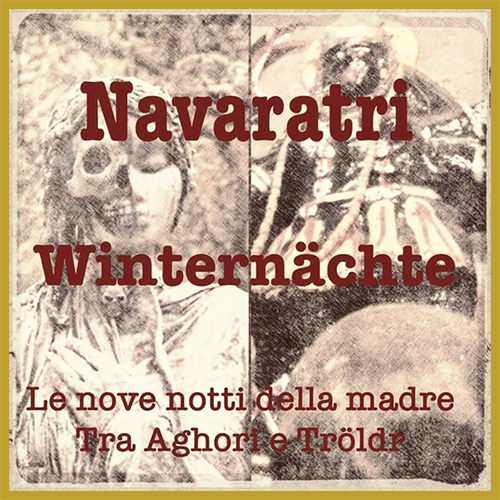 Sabato 28 ottobre 2017 dalle ore 16:00 alle ore 19:00
Hotel Priori, Via Vermiglioli 3, Perugia

Incontro spirituale e di confronto tra i praticanti della tradizione tantrica induista Aghori e la tradizione sciamanica dei popoli Scandinavi:
un punto di unione che innesca una fitta relazione tra le tradizioni viscerali, tanto lontane ma tanto vicine, tracciandone il fondamento della stirpe indoeuropea.
---
---

AGHORI.IT