FOLLOW US ON

वेदा न लोका न सुरा न यज्ञा वर्णाश्रमो नैव कुलं न जातिः ।
न धूममार्गो न च दीप्तिमार्गो ब्रह्मैकरूपं परमार्थतत्त्वम् ।।

vedā na lokā na surā na yajñā varṇāśramo naiva kulaṃ na jātiḥ

na dhūmamārgo na ca dīptimārgo brahmaikarūpaṃ paramārthatattvam

Non ci sono mondi, non ci sono sacre scritture, Dei, religioni, sacrifici,

non ci sono classi, tribù di famiglia, nazionalità,

non c'è alcun sentiero oscuro né alcun sentiero luminoso.

C'è solo la più alta Verità, il Brahman Assoluto.

There are no worlds, no Vedas, no Devas, no sacrifices,

no castes, no family tribes, no nationalities,

no smoke-path, no shining-path.

There is only the highest Truth, the Absolute Brahman.

(Avadhut Gita)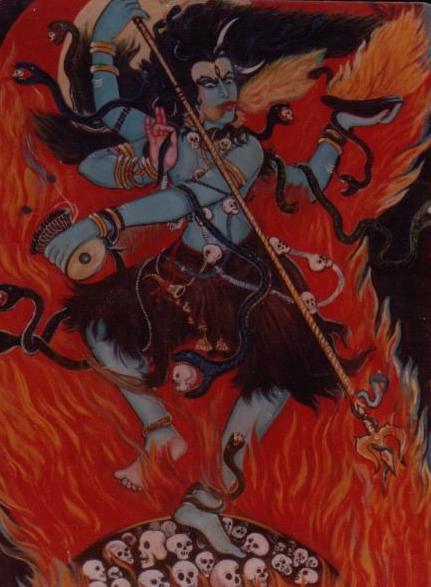 Sostieni questo sito!
Se hai trovato utili le informazioni ed il materiale messo a disposizione gratuitamente su questo sito, se ritieni che sia possibile aiutarci affinché il sito resti in vita, sempre aggiornato, senza pubblicità. Se vuoi fare un'offerta per l'Aghori Ashram di Omkareshwar. Se desideri contribuire, puoi farlo liberamente usando il sistema di donazioni di PayPal.
Grazie.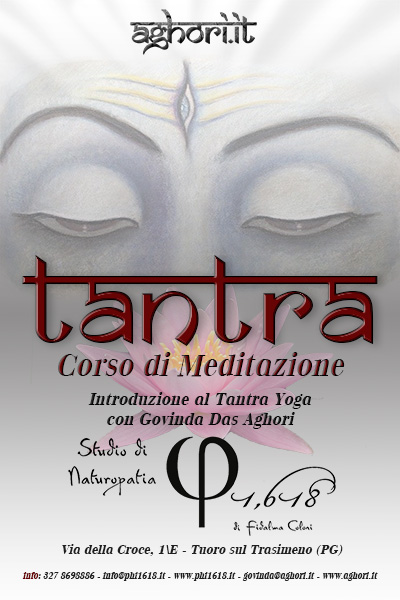 2005 / 2015
Un regalo da aghori.it per il decimo anniversario:

March 2015
In August of 2014 in the island of Omkareshwar have been torn down by the government many houses illegally built and together with them also several Ashram including three rooms of the Aghori Peeth, the Ashram of Krishna Das Aghori. The reason? Widen the Parikrama, an ancient path that goes around of the Om traced from the hills of the island. The path may thus contain more people, the jeep will pass, and things should encourage tourism during the Kumbh Mela to be held in Ujjain in 2016.
The Aghori Ashram is there for more than forty years, and thankfully it was recognized by the government. Unfortunately the three small rooms that were demolished by bulldozers, are those who occasionally hosted pilgrims.
Passing along the Parikrama the feeling is strange, it looks like a scene of destruction without any real sense, and the siren that warns that the dam, just opposite the island, is about to release water makes it even more spooky and surreal. Before you heard the mantra of the various Ashram here and there united with the songs of wild peacocks, which seems almost all were preyed by that strange animal that is man. I imagine when the jeeps will be able to pass what horrible concert we will be able to hear. From my point of view it is as if they wanted to pass cars in Piazza San Marco in Venice. The island of Omkareshwar has a millenary history and is one of the holiest places in India. Come back in those places, so dear to me, and observe the little enhancement of a site so unique has not left me a good feeling.
Govinda Das

Marzo 2015
Nell'agosto del 2014 nell'isola di Omkareshwar sono state abbattute dal governo molte case illegalmente costruite ed insieme ad esse anche diversi Ashram tra cui tre stanze dell'Aghori Peeth, l'Ashram di Krishna Das Aghori. Il motivo? Allargare il Parikrama, un antico sentiero che fa il giro completo dell'Om tracciato dalle colline dell'isola. Il sentiero potrà così contenere più persone, le jeep potranno passare, e il tutto dovrebbe incentivare il turismo in occasione della Kumbh Mela che si terrà ad Ujjain nel 2016.
L'Ashram Aghori e lì da quarant'anni e per fortuna è stato riconosciuto dal governo. Purtroppo le tre piccole stanze che sono state abbattute dai bulldozer, sono proprio quelle che ogni tanto ospitavano pellegrini di passaggio.
Passando lungo il Parikrama la sensazione è strana, sembra una scena di distruzione senza un reale senso, e la sirena che avverte che la diga, proprio di fronte all'isola, sta per rilasciare acqua rende il tutto ancora più spettrale e surreale. Prima si udivano i mantra dei vari Ashram sparsi qua e là uniti ai canti dei pavoni selvatici, che a quanto pare sono stati quasi tutti predati da quello strano animale che è l'uomo. Immagino quando potranno passare le jeep quale orribile concerto saremo in grado di ascoltare. Dal mio punto di vista è come se volessero far passare le automobili in piazza S. Marco a Venezia. L'isola di Omkareshwar ha una storia millenaria ed è uno dei luoghi più sacri dell'India. Tornare in quei luoghi, a me così cari, e osservare la poca valorizzazione di un sito così unico non mi ha lasciato una bella sensazione.
Govinda Das
Here are some photos of the destroyed rooms:
Qui alcune foto delle stanze distrutte:

video news